Container service
TOLMETS has been recycling ferrous and nonferrous metals and cooperating with numerous partners from different regions of Latvia since 1999.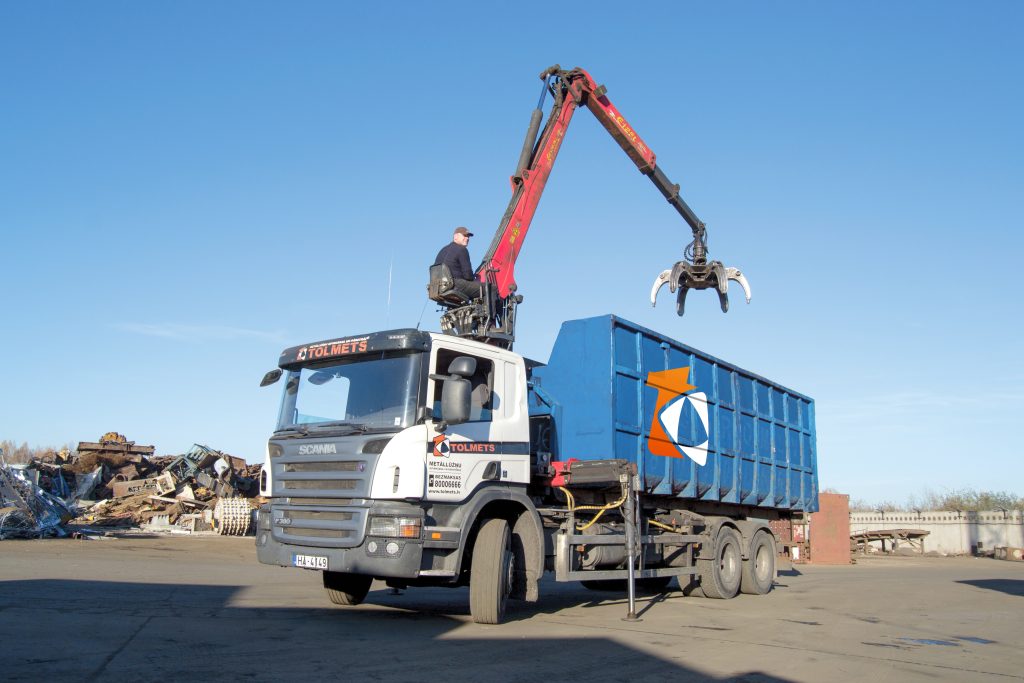 See acceptance points
Containers of different size and volume are available to our partners that include scrap metal purchase centers, workshops, factories and manufacturers that have metal scrap during production process. Containers for scrap storage and transportation are extensively used at factories and in dismantling works. When a container is full, simply call TOLMETS office and we will collect the scrap. Container rental is both convenient and profitable.
TOLMETS delivers containers for scrap to any company, organization or workshop that produces scrap metal as a result of manufacture, office cleaning or rebuilding.
Container types:
Large 25-35 m3
Medium 12-17 m3
Small 5-7 m3
Call 287 000 13 free of charge and we will deliver a container by our own transport. When the container is full, our employees will collect and deliver an additional container if necessary. You will therefore get rid of unnecessary scrap and earn money.
No matter what your concern is, we will provide you the most favorable conditions. Call 287 000 13 free of charge and we will offer the optimum solution for each individual client.
×
Application for service -